Wedge wire screening, a rod-based wire wrapped screen features the largest open area compared with either slotted liner or pipe-based screen. Versatile wedge wire screening can be found in a significant number of suitable applications, such as crude oil production, natural gas production, vessel internals and groundwater exploration and so on.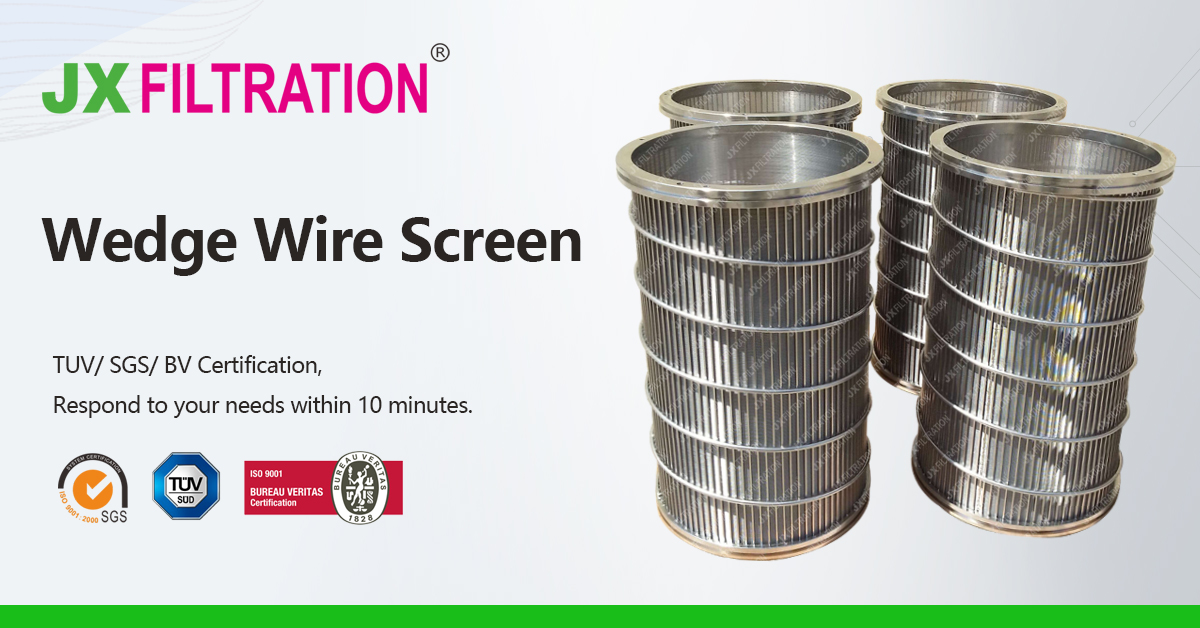 Rods spaced evenly around the circumference support the screen and prevent the screen from deformation.
Vee Wire produces self-cleaning action and non-clogging performance. The slot width on the surface is increasing towards the inner side of the screen. This slot geometry is called keystone slot which has the ability of anti-plugging. Precise slot width should be designed to satisfy operational requirements. Usually, the slot width is two times the size of the formation sand.
End fittings can be customized to secure the screen body.
Wedge Wire Screening is usually fabricated by stainless steel 304 and 316L, low carbon steel, galvanized steel. However, the optional temperature is another vital element to be considered. So, Wedge Wire Screening made of other materials are at stock, including Monel 400, Hastelloy (C22, C4, C276) and Inconel 600.
Wedge Wire Screening can be manufactured into diverse slot widths and configurations depending on applications. Slot widths come in various sizes from 0.02mm (20 microns) to 10mm.
Custom wedge wire screening can be manufactured. Length, width, the spacing of the profile wire can be engineered to meet required service conditions.
Any requirements, contact us now!
Grace

Email:grace@filtrationchina.com

Mobile/Whatsapp/WeChat:+86 17269571160