The johnson well screen is a critical component of sand-filtering equipment and an integral part of the gravel pack. Johnson well screens with advanced technology and welded construction help prevent screen failure by better controlling the sand. Johnson well screens have a very high open area, allowing better access to the entire stratum around the excellent screen. Particles and drilling fluid can be filtered quickly and completely, resulting in better well development.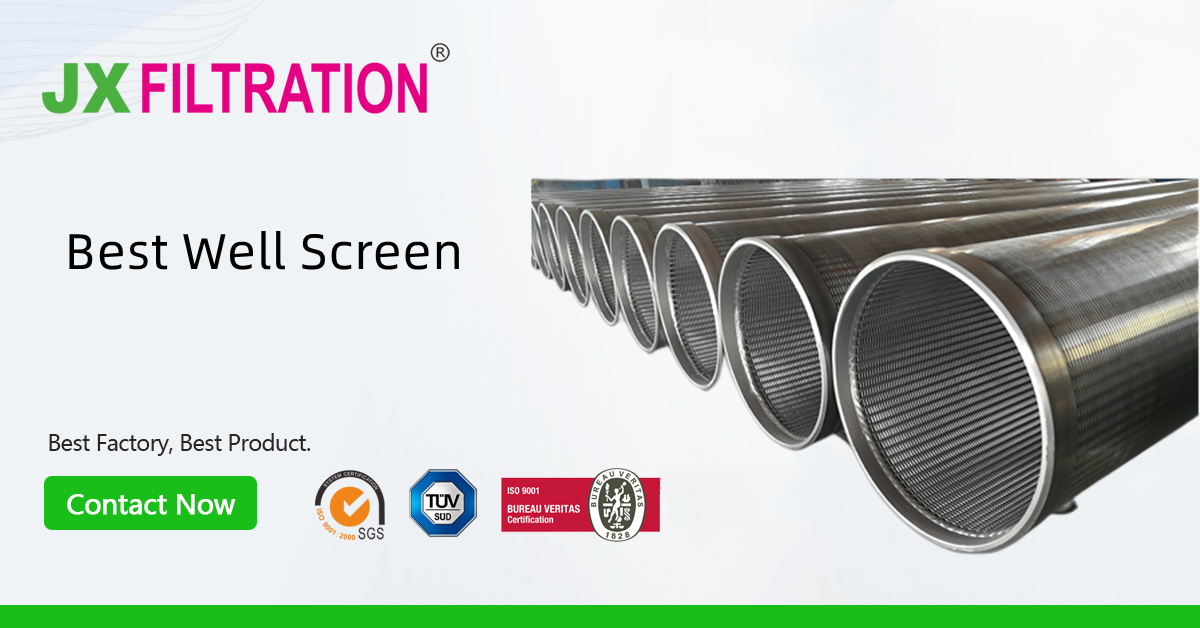 Johnson well screen allows water to enter the well freely and reduce the pump's energy expended. The continuous slot design allows lower entrance velocity of the water, which lowers encrustation rates. The slot design also resists plugging and prevents sand from damaging pumps.
Johnson Well Screens with V-shaped wire wound structure, large filtering area and large water output, this product can replace the traditional bridge type filter pipe, and is the most ideal filter pipe for geothermal wells and oil wells.
Johnson Well Screens features: easy to leak, wear-resistant, corrosion-resistant. The mesh wire section is trapezoidal. The slit is narrow at the top and wide at the bottom. Is made of stainless steel cold-rolled screen bar, support bar using automated mining screen online production equipment welded together, screen seam uniformity, stable welding quality, high porosity, long service life, high strength, rigidity and load-bearing capacity, can be made into a variety of shapes of rigid screening and filtering devices.
Any requirements, contact us now!
Grace

Email:grace@filtrationchina.com

Mobile/Whatsapp/WeChat:+86 17269571160