Johnson bar screen as one type wedge wire screen is known as the equipment for filtration or separation in chemical or industry. But it is also applied in architecture for decoration. The advanced manufacture technology gives the cylinders an average filtering slot and smooth surface.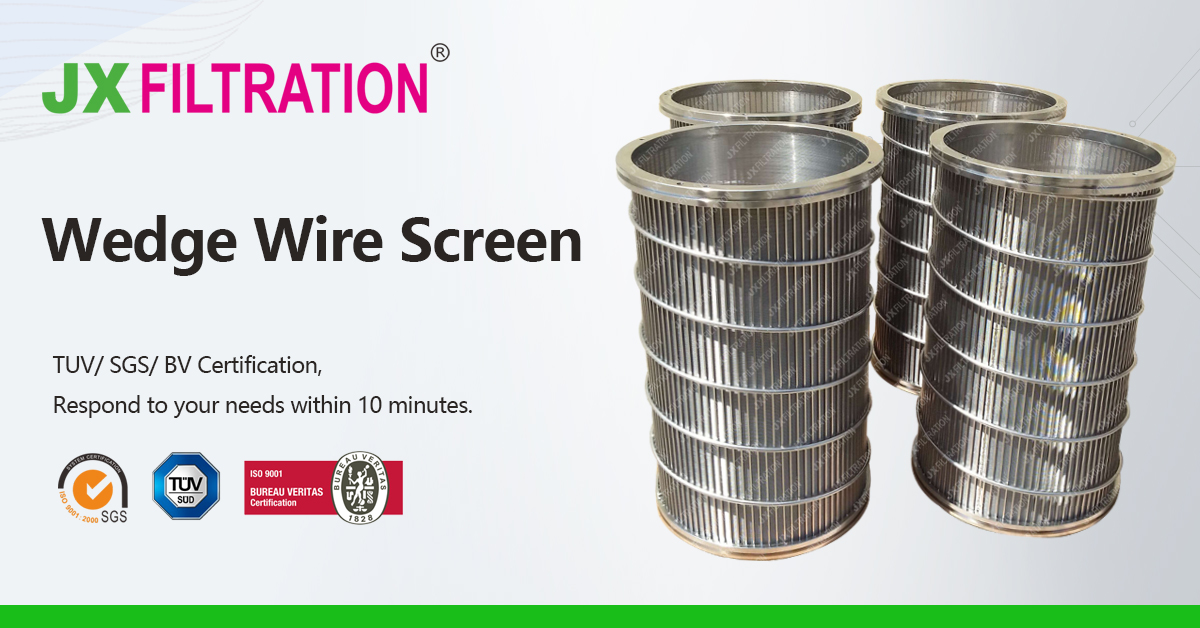 It is the best choice for kinds of pressure screens in pulp and paper production system. The johnson bar screen is a perforation/hole or slot/wedge wire structure designed to achieve high-efficiency screening of recycled, mechanical, and paper pulp fiber. No weakening of the welds because of flattening (and no stress corrosion problems as a result). It has an accurate distance between support profiles within tight tolerances. The bar screen can have different support wires in one screen and variable spacing between support wires in one screen.
Technical data
Slot size: 0.02mm-500mm
Dimensions: Can be customized (Largest manufactured one: Dia. 2000mm x Length 6500mm)
Material: SS304, 316, duplex 2205, 2507, 904L etc.
Connection: blind, flange, thread etc.
Features
The wedge-shaped screen slot can improve the backwashing regeneration capacity.
High mechanical strength, able to withstand large pressure difference.
The slot size can be customized from 0.05mm to 20mm.
The screen slot is uniform, which can form a relatively uniform filter cake, which is conducive to backwashing and regeneration.
The wedge-shaped wire is wide outside and narrow inside, which improves the dehydration efficiency.
Easy to backwash with long service life and low overall cost.
Pressure resistance, temperature resistance, anti-aging, anti-corrosion, applicable to various fluids.
The almost two-dimensional filter has no dead spots for particle accumulation.
The V-shaped wire profile structure avoids clogging and ensures smooth circulation.
Any requirements, contact us now!
Grace

Email:grace@filtrationchina.com

Mobile/Whatsapp/WeChat:+86 17269571160