Johnson Screens Groundwater And Wells
Johnson screens groundwater and wells are manufactured with V-shaped profile wire, spirally around a cage of support rods. Each intersecting point of these wires is welded. The pitch of winding provides different spaces between two adjacent turns of wire. This space gives passage for water to enter. The continuous slot openings form the larger opening area.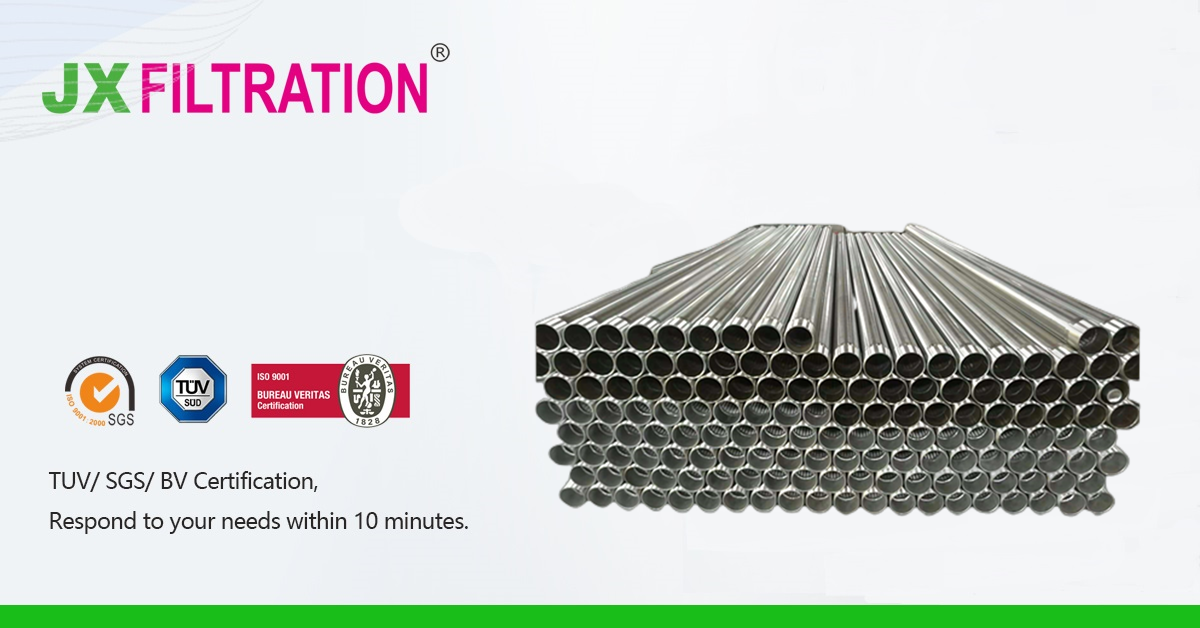 The Johnson screens groundwater and wells could reduce energy consumption and increase water flow. Besides, it is well-known because it can reduce erosion of entry surfaces and increase okay service life. Moreover, it allows a uniform and efficient well development and reduces potential pump damage and subsequent maintenance costs.
Features
Corrosion resistance and long service life.
Precise V-shaped wedge wire, with self-cleaning function.
The self-supporting and welding skeleton structure has high strength and high pressure bearing capacity.
The filtering direction can be adjusted according to customer requirements, from the inside to the outside or from the outside to the inside.
The surface is smooth and has no edges and corners, and the roundness is good.
Material selection: stainless steel 304, 316L, 904L, Hastelloy.
The slot size is uniform, the Water Well Screen slot size is controlled at 20 microns, and the error is 0.005mm. Customized production can be made according to the customer's requirements.
Any requirements, contact us now!
Grace

Email:grace@filtrationchina.com

Mobile/Whatsapp/WeChat:+86 17269571160