Johnson screen filter adopts stainless steel or carbon steel to be made of longitudinal support rods and V-shape profile wire.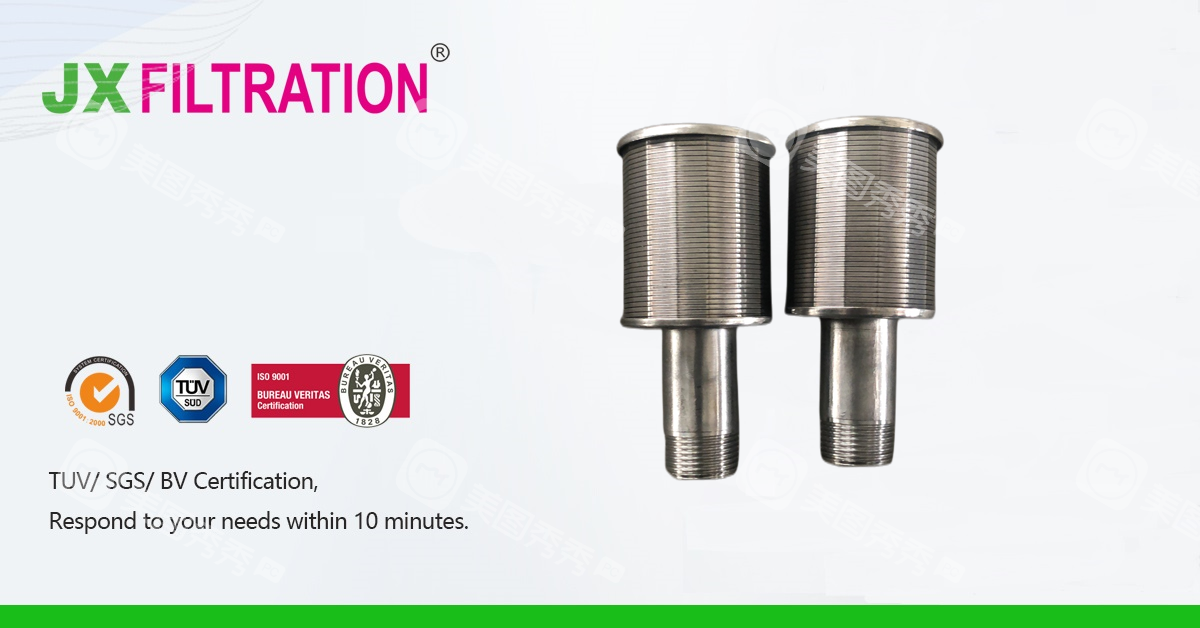 It has perfect mechanical performance and excellent constriction because each intersecting point of these wires is fusion welded. The V-shape section plane could avoid blockage, which makes sure of the unimpeded water. The consecutive slot has a larger opening area, and it can reduce the water's speed to avoid the sand entering the screen under tremendous pressure.
Johnson screen filter is useful in a wide range of water treatment and other industrial applications for filtering and screening. Such as flow distributors in demineralizers, underdrain media retention elements, water softeners in pressure, and gravity sand filters.
Technical information
Material: SS 304, SS 304L, SS 316, SS 316L, SS 321, duplex, Hastelloy, etc.
Minimum slot size (precision): 0.02mm
Connection type: flange or threads
 Note: Special slot sizes and configurations can be customized as your request.
Features
The stainless steel material is corrosion-resistant, has a long service life, and reduces replacement costs.
High open area to minimize pressure loss.
The anti-blocking structure can reduce downtime and improve efficiency.
Customized slots and sizes can meet your existing and new spool limits, flow rate, pressure, and other needs.
The V-shaped surface wire allows easy cleaning by backwashing.
Any requirements, contact us now!
Grace

Email:grace@filtrationchina.com

Mobile/Whatsapp/WeChat:+86 17269571160