What is Wedge Wire Nozzle?
Wedge wire nozzles are made of stainless steel or other alloy materials. The wedge wire nozzle has the characteristics of non-clogging, high filtration efficiency.
It finds wide application in water treatment applications. Different wedge wire sizes and slot sizes can accommodate different grades of filtration. Continuous groove design, high efficiency and long service life.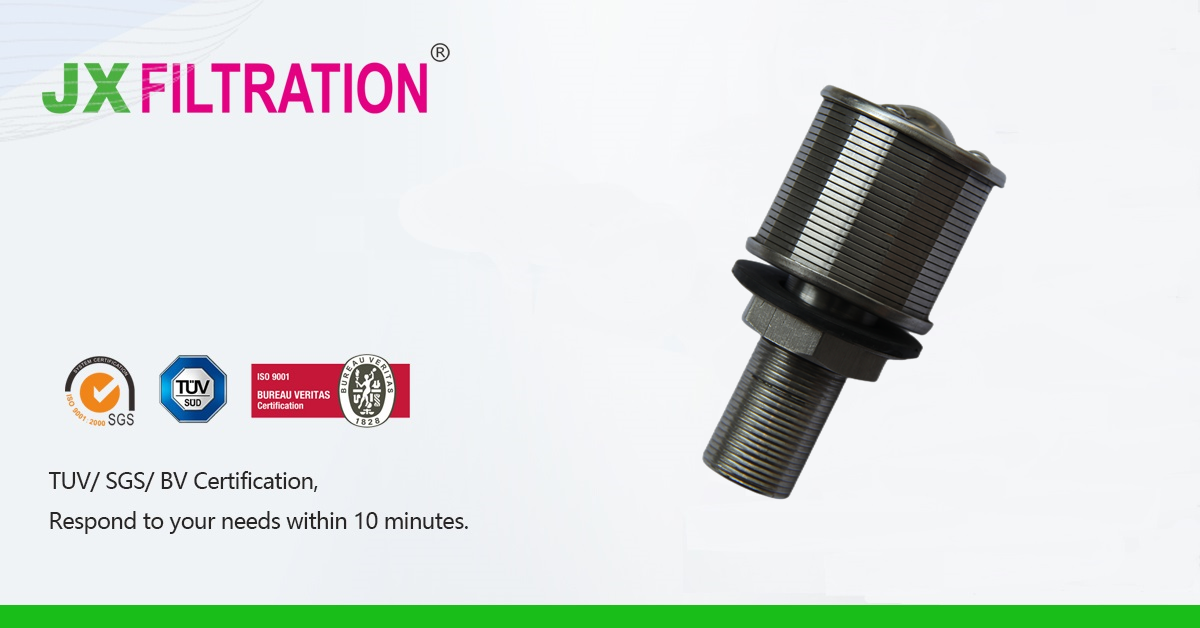 Types of wedge wire nozzle:
According to different applications, wedge wire nozzles can be divided into two main types, you can choose according to your requirements.
Single wedge wire nozzle.
Double wedge wire nozzle.
Applications of Wedge Wire Nozzle:
Wedge wire nozzles are effective in a wide range of water treatment and other filtration and screening industrial applications. For example, under drainage media retention elements, flow distributors in softeners, water softeners in pressure and gravity sand filters.
Wedge wire nozzles have other applications besides filtering and screening applications. Just install several nozzles evenly at the bottom of the container to use as collectors.
Any Requirements, Contact Us Now!
Kris

Email/Teams:kris@filtrationchina.com

Mobile/Whatsapp/Wechat: +86 18980776200