The wire screen panel is made up of rods and warp. The rod can be round wire, triangular wire, or trapezoid wire. The warp is a triangular wire (V-shaped wire). It has a structure and high open area, as well as an accurate slot dimension. Simultaneously, the wedge wire screen has the characteristics of heat-resisting, anti-corrosive, good machine capability, last long, safe and reliable, and so on. It can be used in many kinds of medium filtering.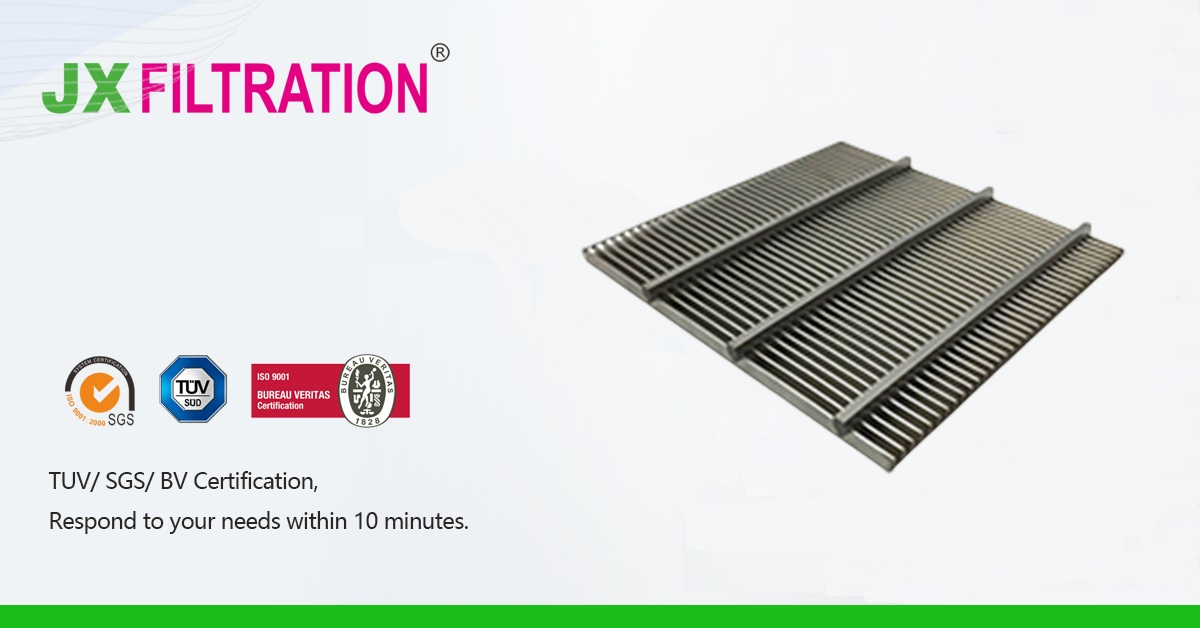 Wire screen panel product feature:
1.Production process continuity: V-shaped profile wires create slots that enlarge inwardly and avoid clogging and minimize downtime.
2.Low maintenance costs: Separation at the screen surface can easily be cleaned by scraping or backwashing.
3.Maximum process output: Precise and continuous slot openings resulting in accurate separation without loss off media.
4. Low operational costs: Large open area with a significant flow, high yield, and a low-pressure drop.
5. Welded at each intersection, creating a strong and durable screen.
6. Reduced installation costs: supporting constructions eliminating costly support media and enabling maximum flexibility in designing components.
7. Chemical and thermal resistance: A variety of corrosion-resistant stainless steel materials and many exotic alloys suitable for high temperatures and pressures.
Application:
Wire screen panel Widely used in the industry of oil well, gas well, water well, chemical, mine, paper making,environmental protection, metallurgy, food, prevention, decoration, etc. playing filtration.
Material:  304, 316, 316L stainless steel wire.
Any requirements, contact us now!
Grace

Email:grace@filtrationchina.com

Mobile/Whatsapp/WeChat:+86 17269571160