In the world of industrial filtration, precision, durability, and adaptability are paramount. JX Filtration proudly introduces the superior Wedge Wire Strainer, a remarkable solution designed to meet your filtration needs with exceptional efficiency and effectiveness. Explore the compelling advantages of our Wedge Wire Strainer and discover how it can revolutionize your filtration processes.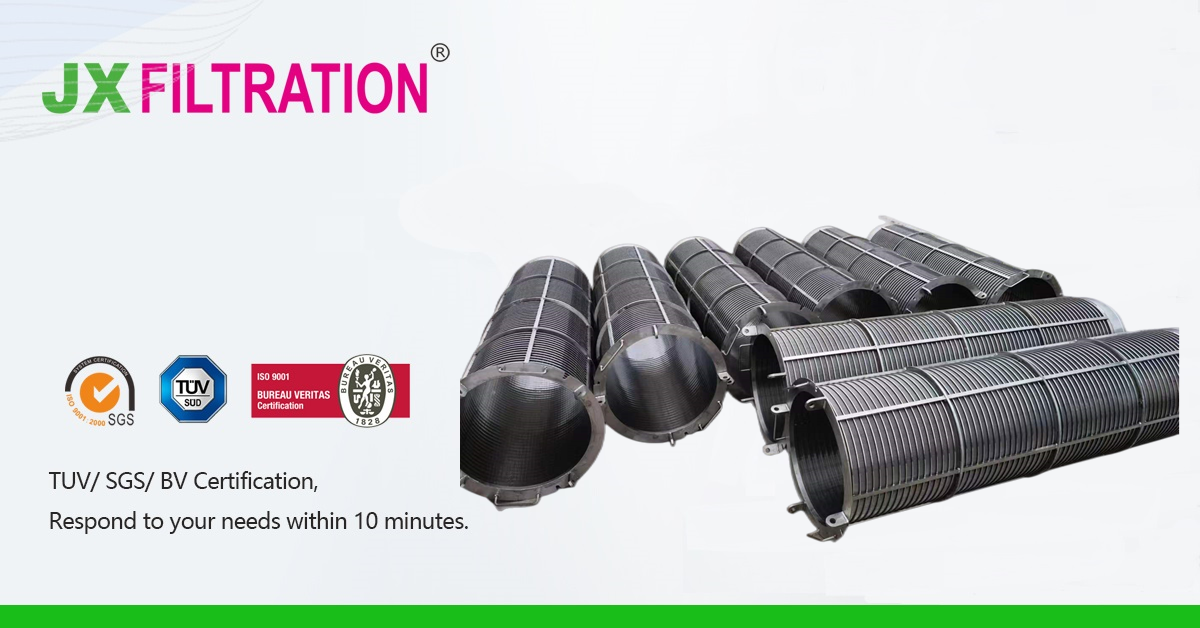 Key Superiorities:
Unparalleled Filtration Precision: At the heart of the Wedge Wire Strainer lies its extraordinary filtration precision. The precise wedge wire design captures particles and contaminants with exceptional accuracy, ensuring the highest level of filtration clarity and purity.

Customization for Your Needs: We recognize that every filtration challenge is unique. Our Wedge Wire Strainer is available in a range of sizes, shapes, and configurations, allowing for tailored solutions that meet your specific filtration requirements. This customization ensures that the filtration system seamlessly integrates with your process, optimizing its efficiency.

Rugged Durability: JX Filtration places paramount importance on durability. Our Wedge Wire Strainer is constructed with high-quality materials, ensuring its resilience in even the most demanding industrial environments. This durability guarantees long-term, dependable performance.

Low Maintenance Requirements: Minimizing maintenance disruptions is a priority. Our Wedge Wire Strainer is designed for ease of maintenance, ensuring minimal downtime and lower operational costs. Changing the strainer screen is a straightforward process, allowing for quick and efficient maintenance.

Versatility Across Industries: Whether you are involved in municipal water treatment, petrochemical applications, food and beverage production, or specific environmental projects, our Wedge Wire Strainer is adaptable and well-suited to a broad spectrum of applications. Its versatility makes it a valuable asset in diverse industries.
Any Requirements, Contact Us Now!
Kris

Mobile/Whatsapp/Wechat: +86 18980776200